The Problem of Parking
California is a "car culture" and L.A. is the epicenter. With its poor mass transit, parking has never been more challenging, adversely impacting the economic, environmental, and social life of this metropolis. We've begun by tackling the urgent parking needs of L.A., and soon will be expanding to NYC, San Francisco and dozens of other cities.
Despite inroads from Uber and the distant dream of self-driving cars, today the typical driver faces an difficult parking environment that is not soon to disappear. This is caused by the reliance of city government on the revenue generated from the management of parking spaces and parking violations. Further, city dwellers and unsuspecting visitors are forced to navigate a  confusing signage system that may include no fewer than 7 separate postings regarding the parking availability on a particular street.
Did you know that it takes an average of 12 minutes to locate parking in L.A.? What would you do with 12 more minutes a day?
A mistake interpreting needlessly confusing parking signs or a 60 second meter expiration can result in ticket fines upwards of $69-$109!  The situation is oppressive and difficult to challenge for residents and visitors.  There's also the effect on our environment, think of the pollution each driver is adding to the city and how C02 can be reduced significantly by reducing the time drivers spend looking for parking. 30% of street congestion is made up of drivers looking for a parking spot.
The city of LA earns $160 million a year from parking fines! NYC over $500 million!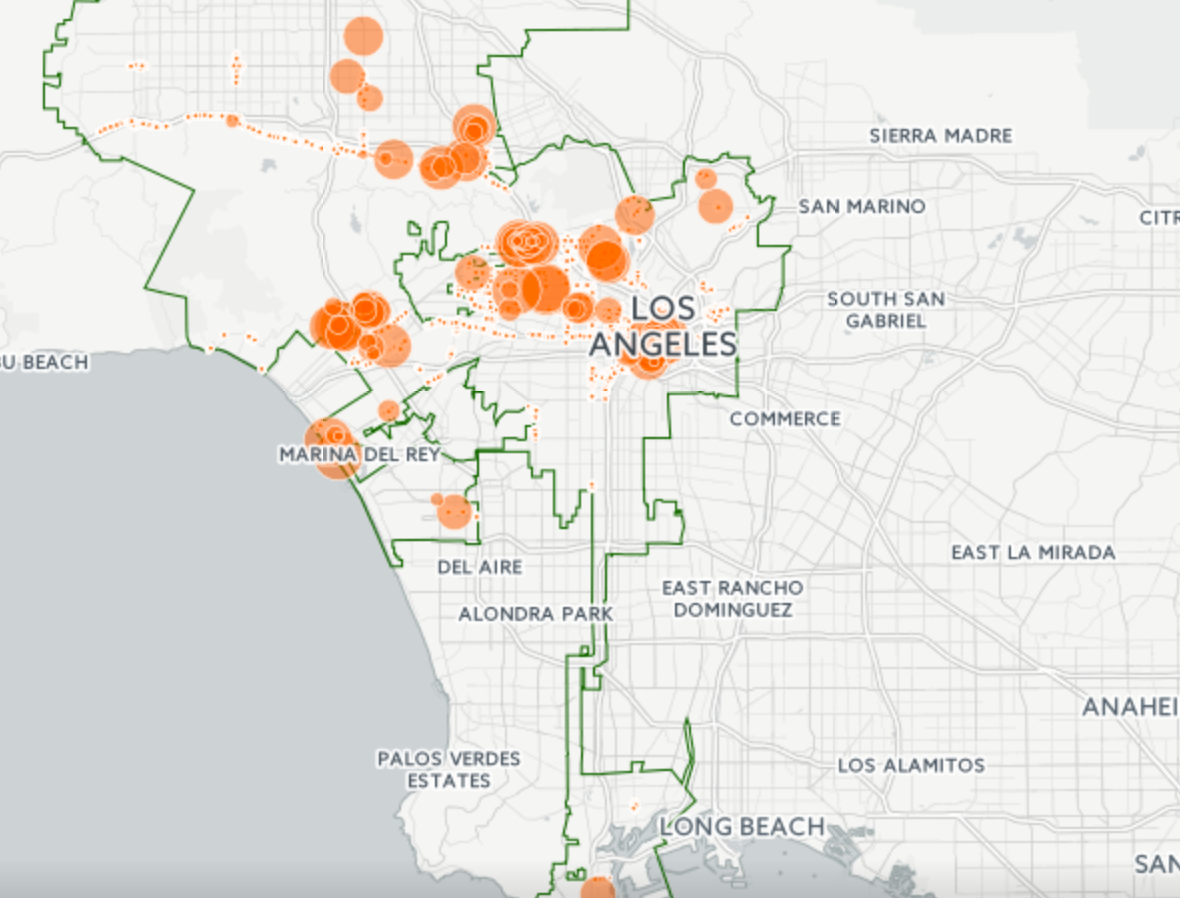 Parking ticket hot-spots in L.A.
There is a solution
POLIS ASSIST mobile app will resolve these issues. With its extensive and EXCLUSIVE street parking data, Polis is the only technology that can provide you with comprehensive street parking information in L.A., NYC and more cities to come.
POLIS ASSIST offers this exclusive data for free.
Simply download the app,
input the parking parameters of your choice,
enter the destination and go!
The app will identify parking of all that's available according to your parameters and eliminate all other parking options.
POLIS ASSIST deciphers those hugely complex signs and regulations, and provides the driver with their preferred parking options within the destination radius. With the guesswork gone, also gone is the frustrated aimless driving. Additionally, Polis safeguards your park.  A driver can check in at the start of a park, alert you before your parking times expires, and automatically check you out at the end of your park so that you can avoid parking tickets.  POLIS will log your park history and provide it to you as verification of your park if needed.
Providing services to make the urban experience more livable is what we're about!
POLIS: Def. Ancient Greek city state in its ideal form